Firefighters tackle massive fire at North London paint factory as blaze is seen for miles around. A huge fire at a paint factory sent smoke billowing across London with eyewitnesses reporting "fireballs" shooting into the air.
London Fire Brigade (LFB) said nearly 100 firefighters tackled the large blaze that completely destroyed a paint factory on Waterloo Road, Staples Corner. Achal Dhillon who lives in Hendon, less than half a mile from the scene, said the fire burned "quite violently" for more than 30 minutes.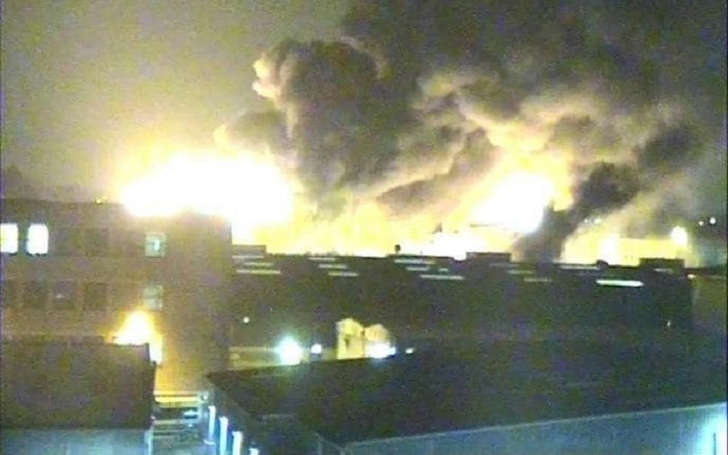 The 33-year-old said he saw fireballs being propelled into the air from the burning building up to a height of 100 metres. Witnessing the fire spread through the building Mr Dhillon, after spotting what was initially a small blaze or a "little dot", said there was then a "loud pop".
"Then we saw a lot of flames suddenly rise up by themselves… then just this huge mountain of fire, almost pyramid shaped and spiralling as it was shooting fireballs into the air," he said. "It is still going, there is a huge trail of thick black smoke."
Mr Dhillon said he was "amazed" at how quickly the fire service responded, adding that it was probably only a couple of minutes before they arrived and were tackling the flames. LFB said that since being called at 9.20pm they had taken more than 45 calls in relation to the blaze.
A spokesman said: "The fire completely destroyed the single storey building. Factory workers left before the Brigade arrived." There were no reports of any injuries and firefighters remained at the scene throughout the night damping down pockets of fire.
Source. The Telegraph