NON-CONTACT
Alarm triggers automatically when person with fever passes by.
Access Control runs on facial recognition.
1 SECOND MEASUREMENT
to detect the skin-surface temperature of a person.
CCTV can detect multiple people at once.
HIGH-ACCURACY
Up-to ±0.3°C.
Uses AI human body algorithm.
SECURE
Access Control will only let in recognised faces that do not have an elevated skin-surface temperature.
Can also detect and restrict entry of those not wearing face masks.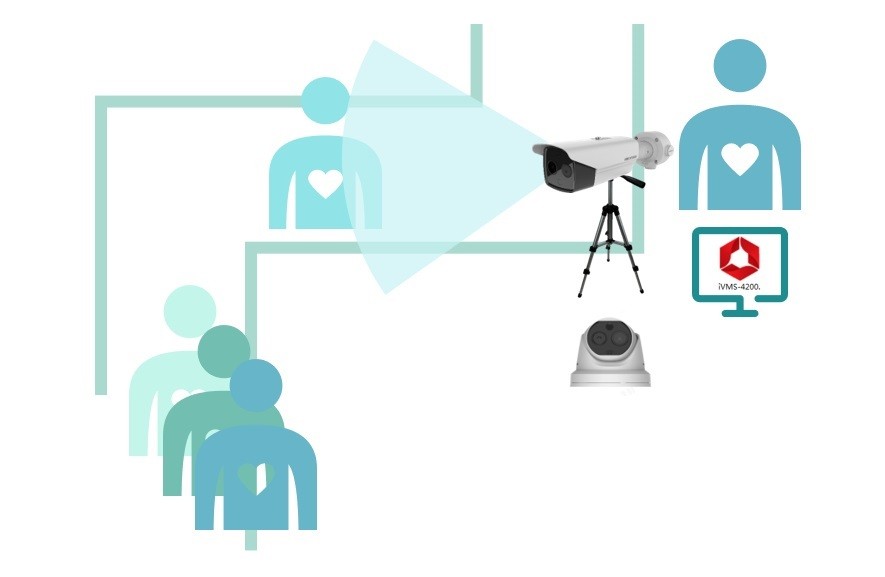 TURRET/BULLET CAMERA
iVMS-4200 + Laptop + Tripod/Bracket.
Accuracy ±0.5°C.
AI detection to reduce false alarms caused by other heat sources.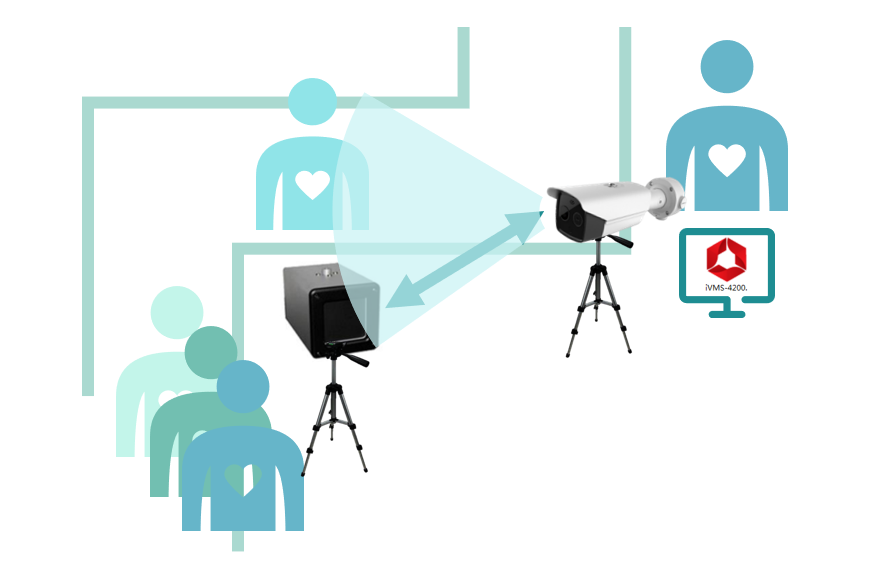 TURRET/BULLET CAMERA & BLACKBODY CALIBRATOR
iVMS-4200 + Laptop + Tripod/Bracket.
Accuracy ±0.3°C.
Blackbody calibrator increases the accuracy from ±0.5°C to ±0.3°C.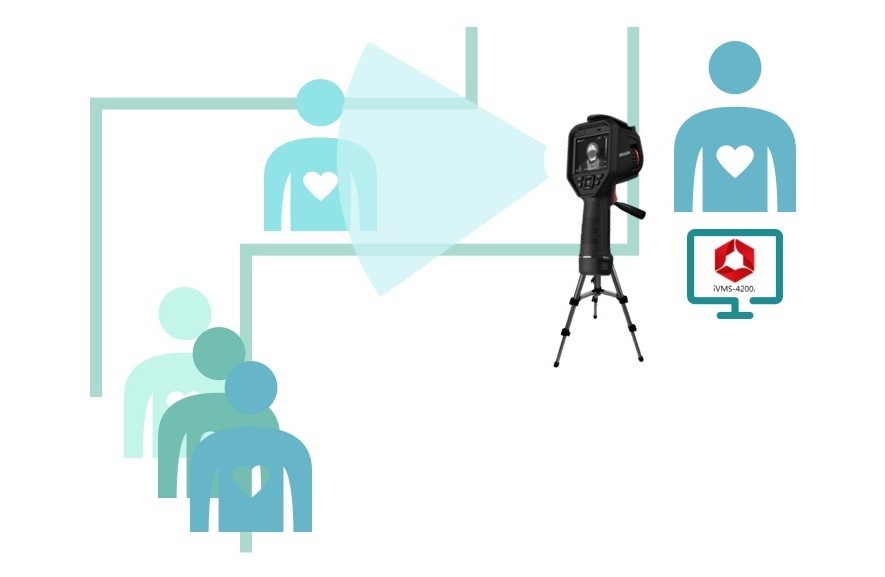 HANDHELD CAMERA
iVMS-4200 or smartphone application + Tripod.
Accuracy ±0.5°C.
With a Wi-Fi module, the handheld camera can connect to a PC or smartphone.
Built-in speaker for audio alarm.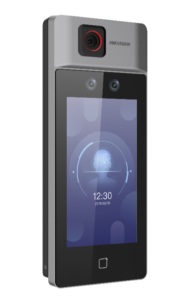 WALL MOUNTING TOUCH-FREE TEMPERATURE SCREENING TERMINAL
LCD touch screen.
Accuracy ±0.5°C.
Temperature screening of forehead with visional results and audio prompt.
Recognition distance: 0.5 m – 1.5 m, height: 1.2 m – 1.9 m.
Thermographic technology.
HOW DO FEVER SCREENING CAMERAS WORK?
Thermal cameras can help detect elevated body temperatures which may indicate the presence of a fever by converting the IR radiation emitted from a person into greyscale values and matching this to temperature values through an algorithm model.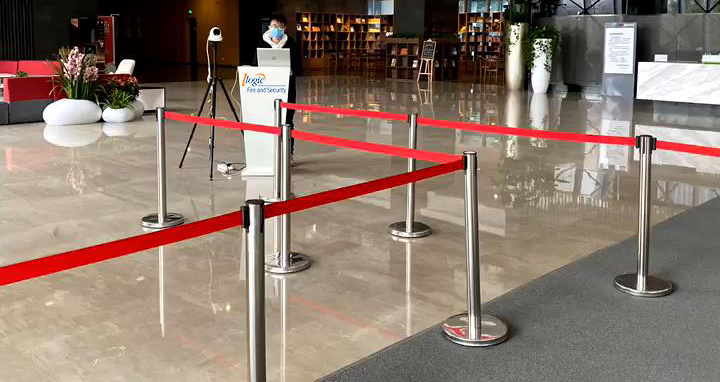 Best used in an indoor environment with no wind, sufficient lighting and a consistent temperature.
To maximise results, a single file, one direction paths should be deployed leading up to the camera.
The camera should be positioned to capture the full faces of passing persons, at a height between 1.5m and 1.7m.
Multiple body temperature's can be detected at the same time – wearing a face mask does not affect this.

HOW DOES FEVER SCREENING ACCESS CONTROL WORK?
Rather than having to press buttons or a screen to open a door, facial recognition can be used for touch-free access.
Temperature measurement can detect elevated skin-surface temperatures and restrict access even if they are recognised to ensure the safety of others in the premises.
Mask detection can be enabled to instantly detect when a face mask is not being worn and restrict this person from entering.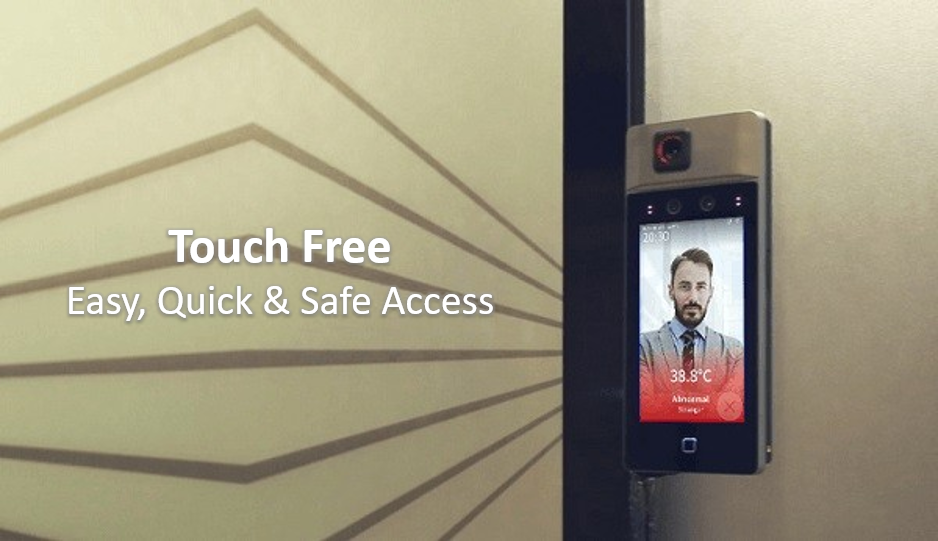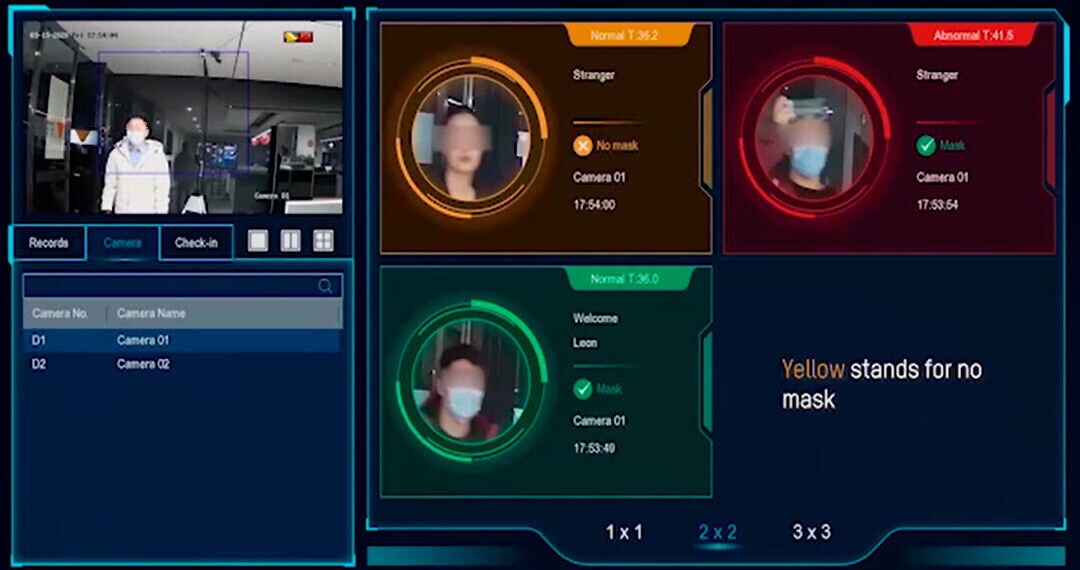 For more information, call us on 0845 999 3222 or email us at sales@logicfireandsecurity.com
*Information provided is specific to certain equipment being used. The fever screening thermographic cameras are designed for the detection of skin-surface temperatures so as to achieve rapid preliminary screening in public areas. Actual core body temperatures should be further confirmed using clinical measurement devices. Under any circumstances, it is highly recommended to use thermographic cameras in accordance with local laws and regulations.