"Coming together is a beginning. Keeping together is progress. Working together is success." – Henry 
Ford
Sean McPartland
Commercial Director
Read More
Sean, along with his brother Andy, founded Logic back in 2001. Initially, both the brothers worked out of a van, installing fire alarms across the UK; mainly working for Starbucks and Café Nero.
Sean's career started at the famous Woolworths and was Assistant Manager in Ripon before setting up his own shop, Wicked Computer Games. Eventually, he joined his brother and became an electrician, before realising the potential in specialising in fire alarm installation.
Since those early days, Logic has grown significantly and the early management skills gained from Woolworths assist in running a successful business with over 30 employees.
Alongside Logic, Sean and his brother own and run a block of 62 serviced offices.
Away from work, Sean has many other interests, including many community and charity projects. Sean has just returned from completing the final stage of Arctic to Africa, the charity cycle ride which he organised and cycled. This was a 4,500 mile bike ride in aid of Alzheimer's research UK. He is Chairman of Birstwith Horticultural society, which holds a village show every year on the last Saturday in July. Sean is also heavily involved in the local Freemasons, amongst many other organisations – too many to list here!
Andy McPartland
Technical Sales Director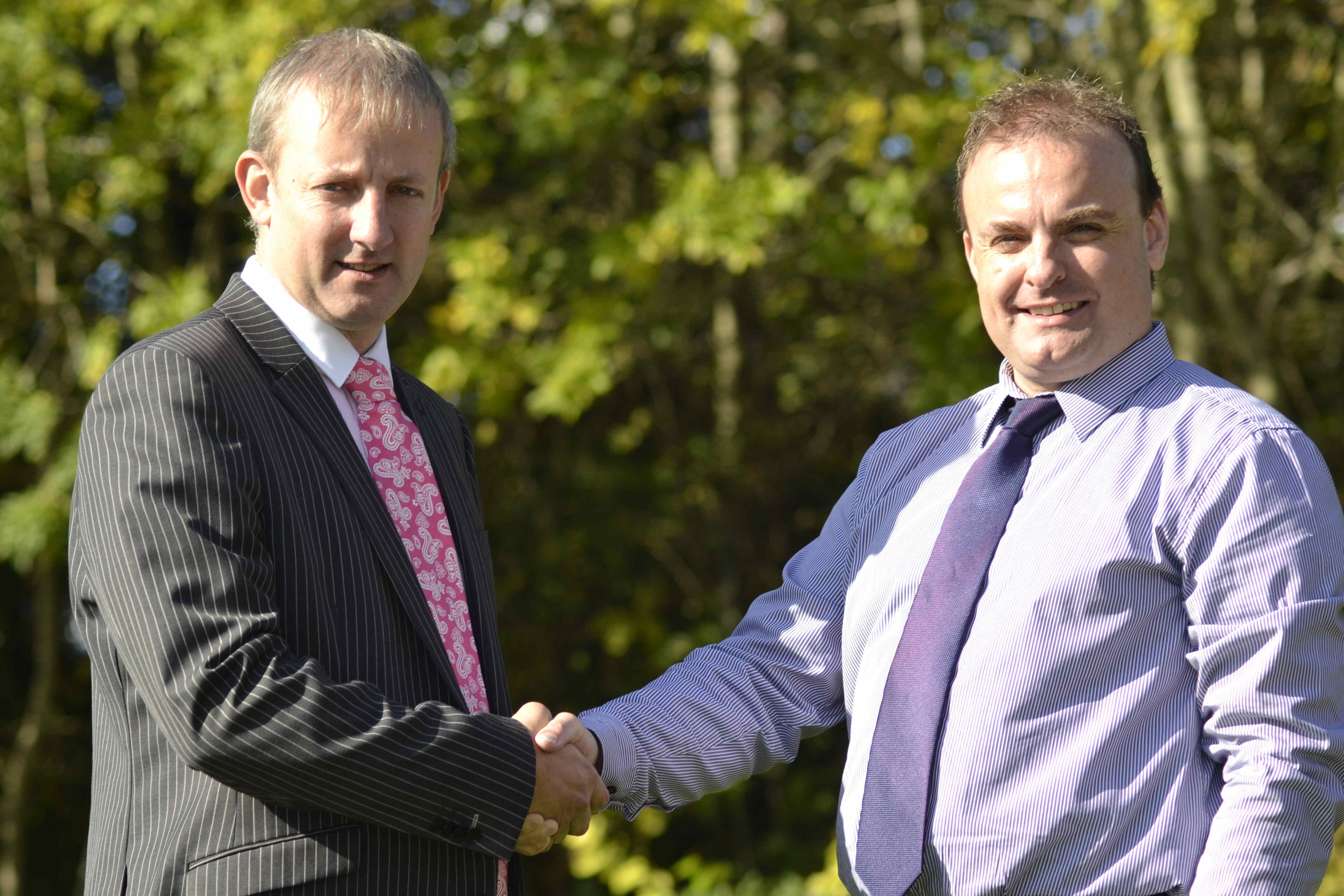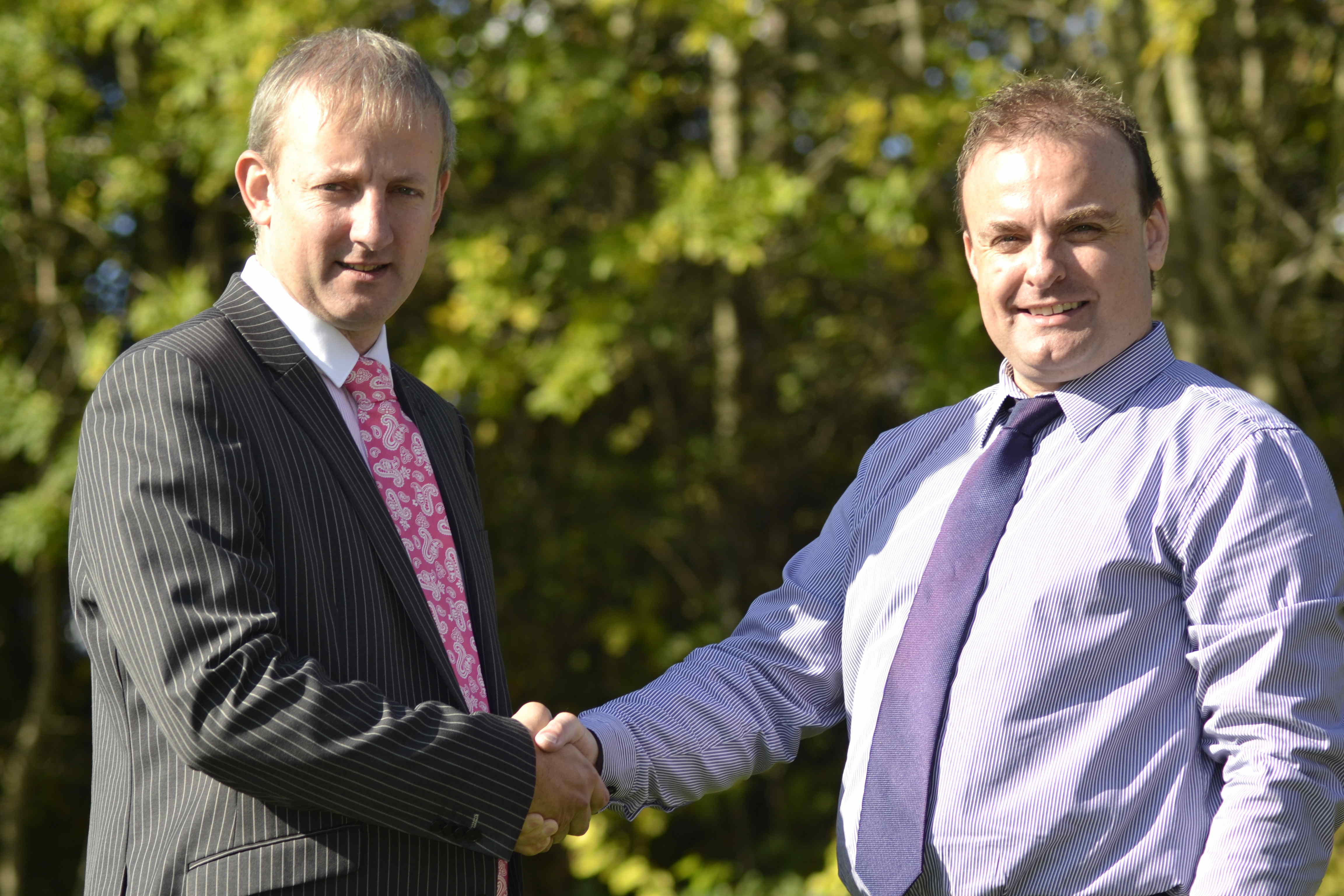 Kathleen McPartland
Finance Manager
Read More
Kathleen has been with Logic since the company first began so has seen the business grow and thrive. Although officially the Finance Manager, she also has a vast knowledge of all aspects of the business. Kathleen deals with all Accounting procedures, including payroll. Previous experience includes working within Management in retail businesses, such as Woolworths plc and Blockbuster.
Kathleen likes to spend time socialising with family and friends and has a Fox Red Labrador.  She enjoys cooking, reading, walking and travelling.
Claire Parker
Office & Operations Manager
Read More
Claire joined Logic in April 2019. Coming from a background in human resources and operations management, Claire looks after the day to day running of the business operations as well as overseeing the companies ISO policies and procedures.
Outside of work, Claire spends time with her family and friends, mostly eating and drinking! She also loves reading and mildly enjoys going to the gym.
Richard Hammerton
Engineering Manager
Read More
Richard joined Logic in 2012.  Coming from an Engineering and Electrical Background, Richard heads up our engineering team. 
Outside of work Richard enjoys cycling and other outdoor activities.
Darren LeVay
Maintenance & Works Manager (South)
Read More
Darren is the Maintenance and Works Manager for the Midlands & South of the country, his role involves overseeing all jobs and Engineers, providing support and technical assistance where necessary.
Darren's previous career as an Electronics Engineer in HM Forces (Royal Electrical and Mechanical Engineers) took him all around the world repairing and maintaining complex equipment and systems.
Darren also enjoys spending time with his family and has a passion for all IT equipment and gaming.
Dean Booth
Training & Compliance Manager
Read More
Dean has worked at Logic since 2016. Prior to this, Dean was a Regional Manager for a large fire extinguisher company overseeing a team of 8. He joined Logic as a fire alarm/extinguisher engineer but since then, Dean has gained the FPA Fire Risk Assessors Competency certificate among other extra qualifications.
Dean is now responsible for the fire risk assessments, fire warden training, engineer compliance and has helped the company in achieving third party certifications across many of our disciplines.
In his spare time Dean is a massive Leeds United fan and is a season ticket holder at Elland Road. Other than football, Dean enjoys weekends out with his 2 daughters Amelia and Bella, especially at the sea side and is also currently learning Latvian.
Jason Flatt
Maintenance & Works Manager (North)
Read More
Jason is the maintenance and small works manager for the north of the country, his role involves overseeing all jobs and engineers, providing support and assistance where necessary.
Jason has a passion for horses and has spent a large portion of his life producing them.
Jason also enjoys spending time down at his allotment.
Jackie Burgon
Account Manager
Read More
Jackie's role is to maintain and build on relationships with key accounts; providing an excellent service and maximising sales opportunities. Managing the full cycle from maintenance, investigation and resolving clients issues, small works and projects and acting as key point of contact.
Jackie spends her free time with friends and family and her French Bulldog, when not socialising with colleagues.
Jonathan Mannion
Sales Manager
Read More
Jonathan started working for Logic in 2014, having moved from a national fire extinguisher company. Jonathan has over seventeen years' experience within sales within FMCG, Pharmaceuticals and FM. Jonathan is responsible for new and existing clients, where he ensures that customers are compliant within all areas of Fire and Security needs. Jonathan has a personal approach to all customers, whether requiring maintenance or installs of systems. The challenge for Jonathan is forming a trusting relationship with clients and being able to deliver the correct solution that they require.
Jonathan lives with his partner and 2 children that keep him on the ball. In his spare time, he enjoys cooking, gardening, watching rugby, but most of all spending time with his family. In his younger days Jonathan played Rugby Union and Rugby League as a winger and full back.
Andrew Morgan
Product Buyer & Stock Controller
Read More
Andrew's role within Logic requires him to ensure that all materials are purchased and available to satisfy the requirements of each job ensuring that the customer's needs and expectations are met. Additionally, Andrew manages the plant and vehicles within the company fleet to ensure that the engineers are fully equipped to be effective in their role.
Away from work, Andrew likes to spend time walking the fairways of Yorkshire in an attempt to achieve his goal of becoming a single figure handicap golfer. Andrew also plays for his local village cricket team.
Adam Wilkins
Senior Estimator
Read More
Adam started working for Logic in 2016 as an Estimator and has over 12 years' experience in the electrical industry including fire and security. Prior to becoming an estimator at Logic, Adam worked as an Electrical Contracts Engineer and Site Manager so has a good overall knowledge of the different aspects of the industry.
Adam is responsible for carrying out designs and estimates for the project works and assists in producing CAD layouts and small works quotes.
Outside of work Adam likes to spend his time shooting, walking his dog and going out with his friends.
Clare Wilkinson
Compliance Coordinator
Read More
Clare has worked at Logic for 3 ½ years and has taken on numerous tasks within the business. Recently, Clare has been a big part of implementing and managing the newly integrated Quality Management System towards our NSI/NACOSS/BAFE Gold status for all our fire and security systems and assists our customers with the monitoring of their fire or intruder alarms and reporting on false alarms.
Clare has found the challenge of implementing the Management System exhilarating and is proud of being a big part in assisting the company in gaining the accreditation.
In her spare time Clare likes to catch up with friends and family, in particular spending quality time with her son when he wants, as he's now a teenager!
Clare is also studying for a diploma in implementing Quality Management Systems to ISO 9001:2015 with BSI.
Rebekah Lister
Service Coordinator
Read More
Rebekah has been working at Logic for a couple of months and has integrated well within the team.
She works alongside the other schedulers and enjoys long walks on the beach , pina'coladas and getting caught in the rain.
Kelly Parker
Service Coordinator
Read More
Kelly has just joined Logic as a Service coordinator, bringing experience with her as this was Kelly's previous job role for the past 4 years.
Kelly will be will be liasing with customers, booking in jobs, processing engineer reports and much more.
Out of work, Kelly enjoys spending time with family and friends, going out, shopping and holiday's – especially in the sun!
Kayleigh McPartland
Marketing Assistant
Read More
Originally, Kayleigh worked at Logic whilst on her placement year from studying Business at Nottingham Trent University, having a varied role working in the different departments.
Now back at Logic after finishing her degree, Kayleigh is assisting with marketing duties; such as updating the website and creating promotional/ informative material.
Away from work, Kayleigh enjoys spending her weekends with friends, travelling and being with her Labrador.
Sienna Mckintosh
Office Administrator
Read More
Sienna is the new Office Administrator in the Operations Office. She will be helping the operations team out and doing other Admin duties.
Outside of work, Sienna enjoys spending time with her son who keeps her busy! Sienna also enjoys shopping, drinking and eating!
Rhiannon Curtis-Hughes
Office Administrator
Read More
Rhiannon has recently joined Logic Fire & Security as a Business Administrator and is keen to learn the role and the different aspects of the company and build relationships with the current team.
Outside of work, Rhiannon enjoys spending time with family and friends, watching TV and shopping. 
Rhiannon is also studying a distance learning Human Resource Management degree through Coventry University.
Julia Corley
Reception Administrator
Read More
Julia has been working at Logic for 9 months now as an administrator for the company and also as a receptionist for Monkswell House. Julia loves the variety of both roles and also feeling part of a team.
Away form work, Julia likes to catch up with friends and family; especially spending quality time with her new baby granddaughter.
We also have a team of install, maintenance, servicing and commissioning engineers that are based throughout the UK. We are always looking to grow our engineering team, please get in touch for more information!
WORKING WITH US
---
Our reputation for excellence is built on strong relationships and outstanding customer care.
The companies we work with value our extensive knowledge of fire protection equipment and emergency lighting; our experience of strategic system planning and testing ensures their buildings and business are fully compliant with all the latest regulations.
Working with us gives you peace of mind that you are doing everything possible to protect your people and property.
Here at Logic, we are committed to providing equal opportunities for all employees and applicants.
If you would like to work with us, please call 0845 999 3222 or email your CV to recruitment@logicfireandsecurity.com