Since October 2006 it has been a legal requirement to businesses to carry out a fire risk assessment.
From only £199
Book your Risk Assessment today
0845 999 3222
Since October 2006 it has been a legal requirement to businesses to carry out a fire risk assessment.
From only £199
Book your Risk Assessment today
0845 999 3222
ABOUT LOGIC FIRE AND SECURITY
LOGIC'S MISSION
 PROTECTING PEOPLE AND PROPERTY
LOGIC'S VISION
 TO DESIGN SUCCESS, BUILD LOYALTY AND MAINTAIN EXCELLENCE; CREATING A CARING AND VISIONARY COMPANY. 
Who Are We?
Some of the largest Blue Chip companies and Public agencies trust Logic Fire and Security to design, install and maintain their fire safety and security systems.
These Businesses and many more depend on us to protect their buildings, stock, staff and customers round the clock.
Logic keeps millions of people safe and protects over £3 Billion worth of property each and every day. From large multi-nationals to smaller high street stores and offices.
Logic Fire and Security's head office is based in Knaresborough, North Yorkshire and now nineteen years on the company has a network of offices throughout the country providing complete coverage for the whole of the United Kingdom.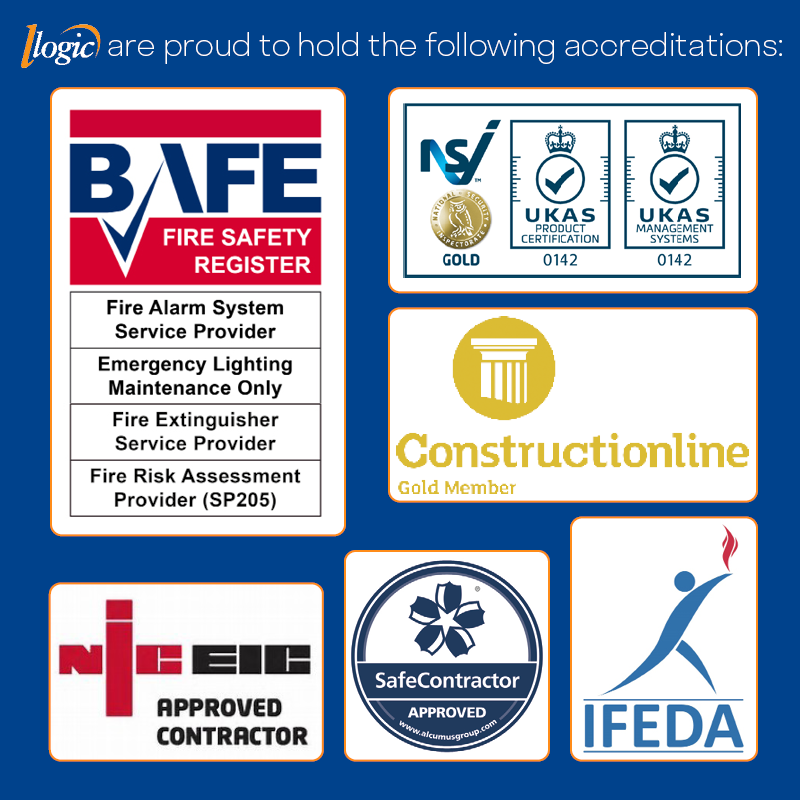 From concept to completion we have you covered
What We Do
Logic was originally founded in 2001 as a specialist fire alarm supplier and installer.
It became apparent that there was a gap in the market for clients who also wanted maintenance packages that sat neatly alongside and therefore maintenance was added in 2004.
A natural development for Logic was to translate the same core competencies to the installation of electronic security systems including Intruder Alarms, CCTV and Access Control.
Since 2001, Logic have installed over 5000 fire alarm panels, 500,000 detectors, 5 million kilometres of cable and maintain over 3,000 sites.
How We Work
Some of the UK's largest businesses entrust their fire and security operations to Logic.
We plan, upgrade and maintain their existing fire and security equipment and design new systems for expansion, refurbishment and additional store and office openings.
Businesses call on our expertise at different stages of their development which means we could be planning from inception or evaluating an existing property to identify any shortfalls in capability or maintenance.
Using industry leading products and our own highly qualified and experienced nationwide team, we can handle any size of project.
All our maintenance engineers and staff are experienced and trained from a technical perspective to be able to assist our client base.
At Logic Fire and Security, we make sure we understand that working in what can sometimes be challenging, or difficult environments, whether it be a busy manufacturing or strict high-security premises, in a hospice, care home or where clients have learning difficulties is never beyond our remit.
Our staff know that each individual client is unique and as such they will always act in a courteous and empathic manner.
We always respond quickly to our customers and go the extra mile to provide the right solution to make sure their business is fully protected and compliant.
Click to view or download our brochure below.
It also includes some useful tips to help you care for or use your fire and security systems/equipment!


NSI GOLD: Approved services and NSI Certificates of Approval:
Contact Us
National
London
Bristol
Cardiff
Birmingham
Manchester
Glasgow
Belfast
Southampton
0845 999 3222
0203 292 0234
0117 327 0507
0292 099 0158
0121 367 0410
0161 297 0438
0141 447 0279
0288 559 0051
0239 299 0285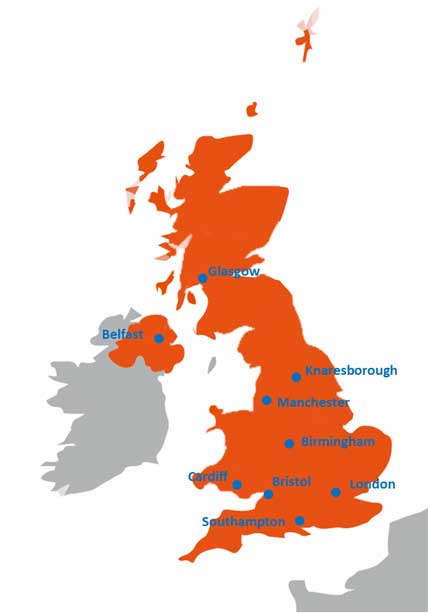 We're recruiting for Installation and Commissioning Engineers to join our team at Logic. If you are interested in either of the below positions, please email recruitment@logicfireandsecurity.com or give us a call on 0845 999 3222
read more
Contact Us
National – 0845 999 3222
London – 0203 292 0234
Bristol – 0117 327 0507
Cardiff – 0292 099 0158
Birmingham – 0121 367 0410
Manchester – 0161 297 0438
Glasgow – 0141 447 0279
Belfast – 0288 559 0051
Southampton – 0239 299 0285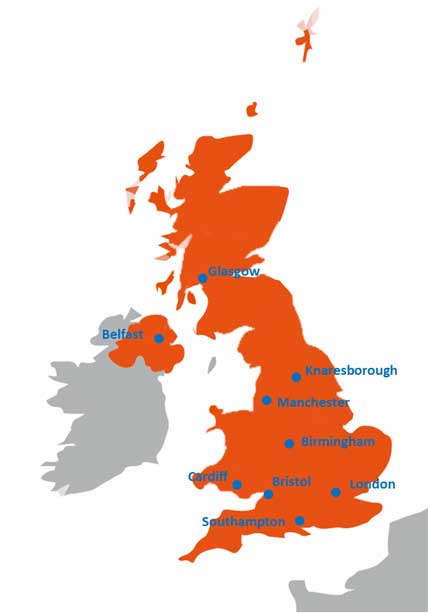 We're recruiting for Installation and Commissioning Engineers to join our team at Logic. If you are interested in either of the below positions, please email recruitment@logicfireandsecurity.com or give us a call on 0845 999 3222
read more