Logic Fire and Security Ltd are now NSI Gold approved contractors!
All the team at Logic have been working hard over the past two years, completing the various processes required to become NSI Gold certified in both fire and security systems (NACOSS).
To achieve this gold status, we have been audited throughout the company, from our internal operational processes to our engineers completing jobs on site.
The hard work has been worth it, to improve our company and provide the best possible service for our customers; by becoming third party accredited to the highest possible standard by the UK's leading certification body for the security and fire protection sectors.
Being NSI Gold accredited means that in addition to being audited to ensure compliance to industry standards, Logic also operate a quality management system and are compliant with BS EN 9001:2015.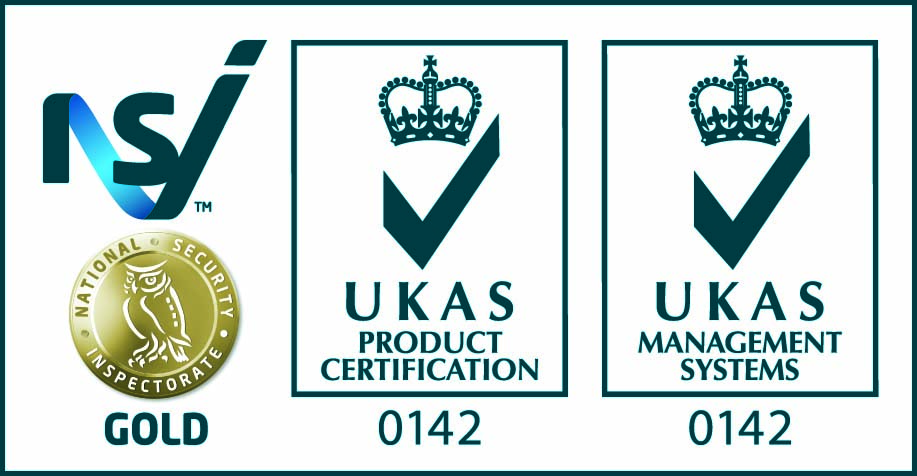 We are gold certified in both fire and electronic security systems, proving that you can trust Logic in the:
Design, installation, commissioning and handover, verification and maintenance of fire detection and alarm systems

Contract maintenance of portable fire extinguishers using 1 to 5 maintenance personnel

Maintenance of emergency lighting systems

Design, installation and maintenance of electronic security systems including:

Access control,
CCTV Systems, and
Intruder alarms.
This means that our customers can be confident they have carried out all the necessary due diligence to ensure they are fully protected in the event that the worse should happen.
If you choose to use a company that is not third party accredited to the same level as Logic, then you could be putting yourself at risk and may face possible repercussions.
For more information on the benefits of using an NSI approved company, please click here.