"Coming together is a beginning. Keeping together is progress. Working together is success." - Henry Ford
Sean McPartland
Commercial Director
Andy McPartland
Technical Sales Director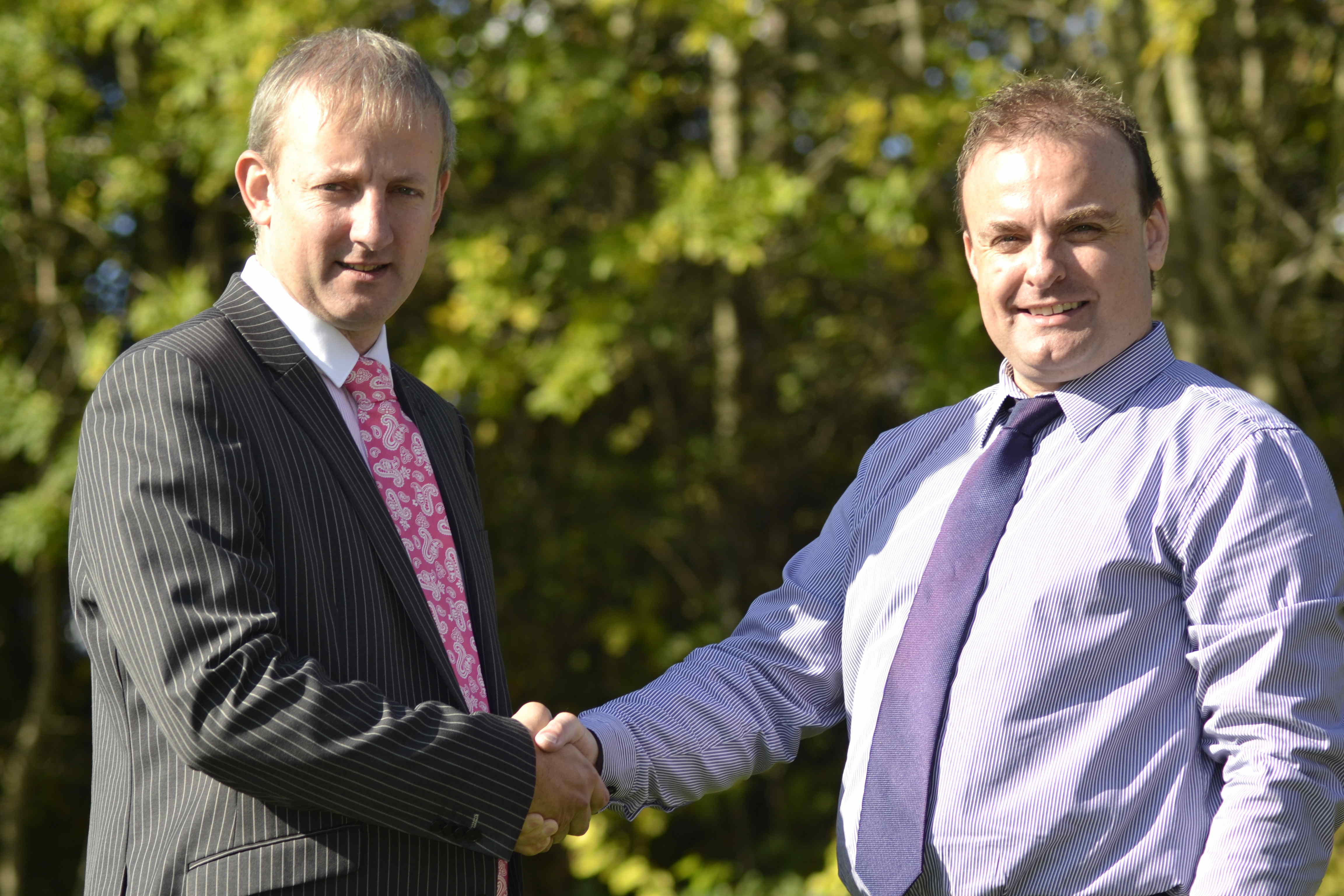 Kathleen McPartland
Finance Manager
Read More
Kathleen has been with Logic since the company first began so has seen the business grow and thrive. Although officially the Finance Manager, she also has a vast knowledge of all aspects of the business. Kathleen deals with all Accounting procedures, including payroll. Previously experience includes working within Management in retail businesses, such as Woolworths plc and Blockbuster.
Kathleen likes to spend time socialising with family and friends and has a chocolate Labrador called Ruby.  She enjoys cooking, reading, walking and travelling.
Julie Harrington
Office Manager
Read More
Julie joined Logic in February 2016 as Office Manager and is responsible for the day to day running of the office functions including Scheduling, Invoicing, HR issues and ensuring that all customers' needs are met.  She has worked with Sean and Andy to put in place a management team that support and develop the engineers and ensure that we review and develop our processes and practices to help support and grow the business.
Julie enjoys socialising with friends and family, and is a member of a walking group, she enjoys reading, loves her garden and is regular pub quizzer.
Andrew Morgan
Product Buyer & Stock Controller
Read More
Andrew's role within Logic requires him to ensure that all materials are purchased and available to satisfy the requirements of each job ensuring that the customer's needs and expectations are met. Additionally, Andrew manages the plant and vehicles within the company fleet to ensure that the engineers are fully equipped to be effective in their role.
Away from work Andrew likes to spend time walking the fairways of Yorkshire in an attempt to achieve his goal of becoming a single figure handicap golfer. Andrew also plays for his local village cricket team.
Richard Hammerton
Engineering Manager
Dean Booth
Training & Compliance Manager
Darren LeVay
Maintenance Manager
Jonathan Mannion
Fire and Security Consultant
Read More
Jonathan started working for Logic in 2014, having moved from a national Fire Extinguisher company. Jonathan has over seventeen years' experience within sales within FMCG, Pharmaceuticals and FM. Jonathan is responsible for new and existing clients, where he ensures that customers are compliant within all areas of Fire and Security needs. Jonathan has a personal approach to all customers, whether requiring maintenance or installs of systems. The challenge for Jonathan is forming a trusting relationship with clients and being able to deliver the correct solution that they require.
Jonathan lives with his partner and 2 children that keep him on the ball. In his spare time, he enjoys cooking, gardening, watching rugby, but most of all spending time with his family. In his younger days Jonathan played Rugby Union and Rugby League as a winger and full back.
Adam Wilkins
Senior Estimator
Read More
Adam started working for Logic in 2016 as an Estimator and has over 12 years' experience in the electrical industry including fire and security. Prior to becoming an estimator at Logic, Adam worked as an Electrical Contracts Engineer and Site Manager so has a good overall knowledge of the different aspects of the industry.
Adam is responsible for carrying out designs and estimates for the project works and assists in producing CAD layouts and small works quotes.
Outside of work Adam likes to spend his time shooting, walking his dog and going out with his friends.
Jackie Burgon
Contracts Administrator
Read More
As an Operations Scheduler, Jackie's role includes assisting the senior scheduler with Engineers diaries and day to day queries from clients. Communicating with clients to book appointments and deal with any queries they may have.
Jackie spends her free time with family and friends, but most importantly her French Bull Dog, who is adorable!
Clare Wilkinson
Customer Service Consultant
Kayleigh McPartland
Administrator/ Marketing Intern
Read More
Originally, Kayleigh worked at Logic whilst on her placement year from studying Business at Nottingham Trent University, having a varied role working in the different departments. Now back in Nottingham on her final university year, Kayleigh still works for Logic on an out of office, part-time basis.
Away from work and university, Kayleigh enjoys spending her weekends with friends, travelling and being with her Labrador.
Julie Franklin
Scheduling Administrator
Molly McGrath
Administration Assistant
Julia Corley
Reception Administrator
WORKING WITH US
---
Our reputation for excellence is built on strong relationships and outstanding customer care.
The companies we work with value our extensive knowledge of fire protection equipment and emergency lighting; our experience of strategic system planning and testing ensures their buildings and business are fully compliant with all the latest regulations.
Working with us gives you peace of mind that you are doing everything possible to protect your people and property.
Here at Logic, we are committed to providing equal opportunities for all employees and applicants.
If you would like to work with us, please call 0845 999 3222 or email your CV to recruitment@logicfireandsecurity.com